LLC "Tverskaya Generation"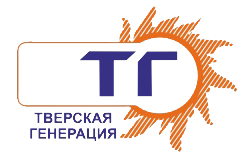 LLC "Tverskaya Generatsiya" is the only heat supplying organization in the district heating system of the city of Tver, a responsible employer that provides all social guarantees; qualified staff of 1600 people.
LLC "Tverskaya Generatsiya" provides a full cycle of heat and electric energy production at CHPPs and boiler houses in Tver:
round-the-clock heat supply of residential buildings, budgetary organizations (including social facilities), industrial and commercial enterprises;
implementation of investment programs for technical re-equipment and reconstruction of sources and heating networks;
connection to the heat supply system of existing and new construction objects;
sale of electric energy and power on the wholesale electricity and power market.
Basic principles of activity of Tverskaya Generation LLC:
social responsibility to consumers;
fair partnership in the heat and electricity market;
assistance to the social and economic development of the city of Tver through the provision of high-quality and reliable power supply.