Gazprom gas Distribution Leningrad Region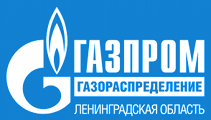 Gazprom Gas Distribution Leningrad Region Joint Stock Company (until 11.10.2013 JSC Lenoblgaz) is the leading organization in the region that transports natural gas to consumers, ensures safe and uninterrupted operation of gas supply systems and implements large–scale gasification plans for the region.
The length of the serviced gas pipelines is 10,953.70 km with a volume of transported gas of 6,661,048 million m3.
The number of hydraulic fracturing and SHRP is 27,235, the number of ECZ installations is 1,280.
Gasified municipal facilities - 1,932, industrial enterprises — 604, apartments and individual residential buildings — 703,038 (of which 520,787 — natural gas, 183,251 — liquefied gas).